Working, living and playing
The Mensa as a multifunctional building

The Mensa was designed by architect Walter Schrempf as a multifunctional building and can be used in many ways. Over the decades, some rooms have been converted as needed. The former restaurant 'Schlemmereule' is now used as a music and seminar room. The lecture hall is now known as the theater hall and is equipped with a considerable lighting and sound system, where various theater groups at the university rehearse and perform.
Link to Article 12 'Spielraum MenSaar' – Im Gespräch mit Thunisianerinnen'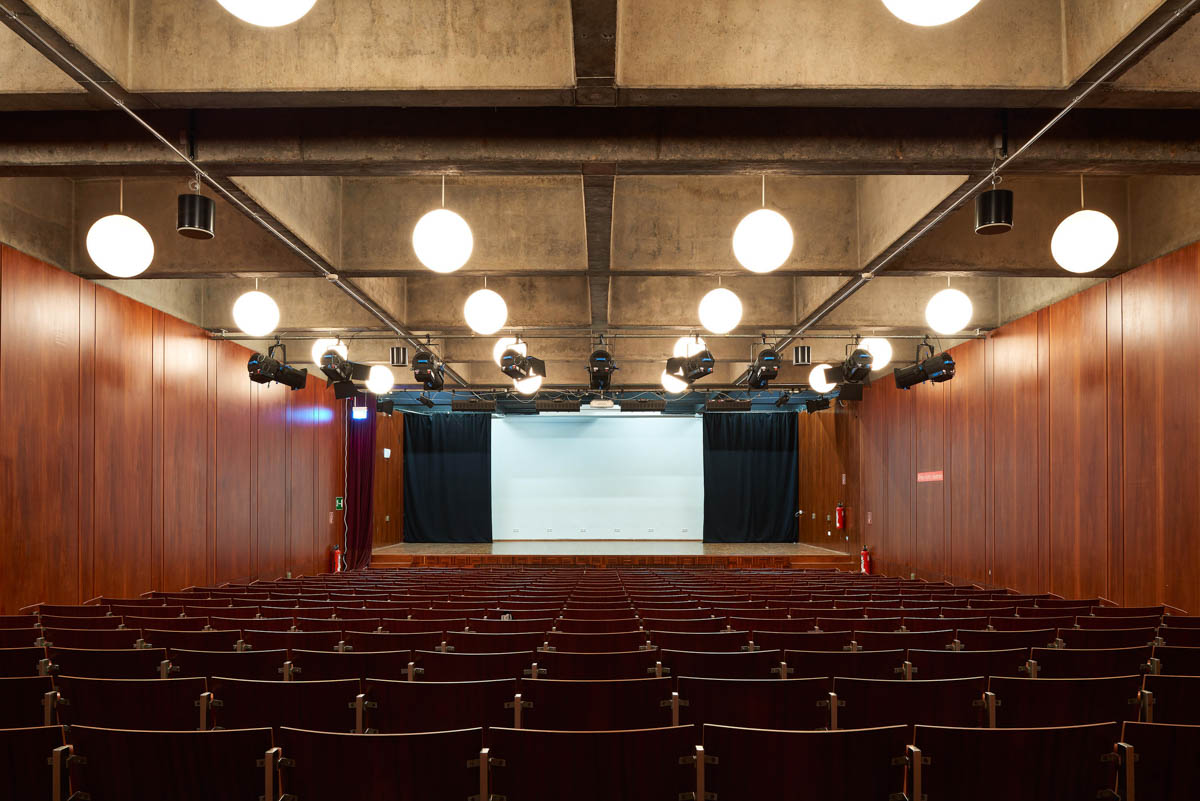 Article 11 'Großwerden in den multikulturellen Kindertagesstätten', Anika Rosenkranz
The 'club rooms' planned by the architect in the 1960s were already converted into a day care center in the early 1970s. A second one followed.
DJ Hirschmann was "the soul of the place" and "the best Saarbrücken has ever seen from the entertainment sector" ... DJ Kasimir, CultDisco Canossa
The Mensa became notorious for its 'Jazzkeller' in the basement, today's Forum International, which architect Walter Schrempf had planned from the very beginning. Already in the early 1970s, it became widely known as the cult disco 'Canossa' and was known for its great party atmosphere. For over 30 years, the legendary DJ Hirschmann spun the records, always on Tuesday and Friday nights. During the day a cafe, it went hot on those evenings. However, the Canossa looked quite different from today's space.
Link to Article 10 'Die KultDisko Canossa'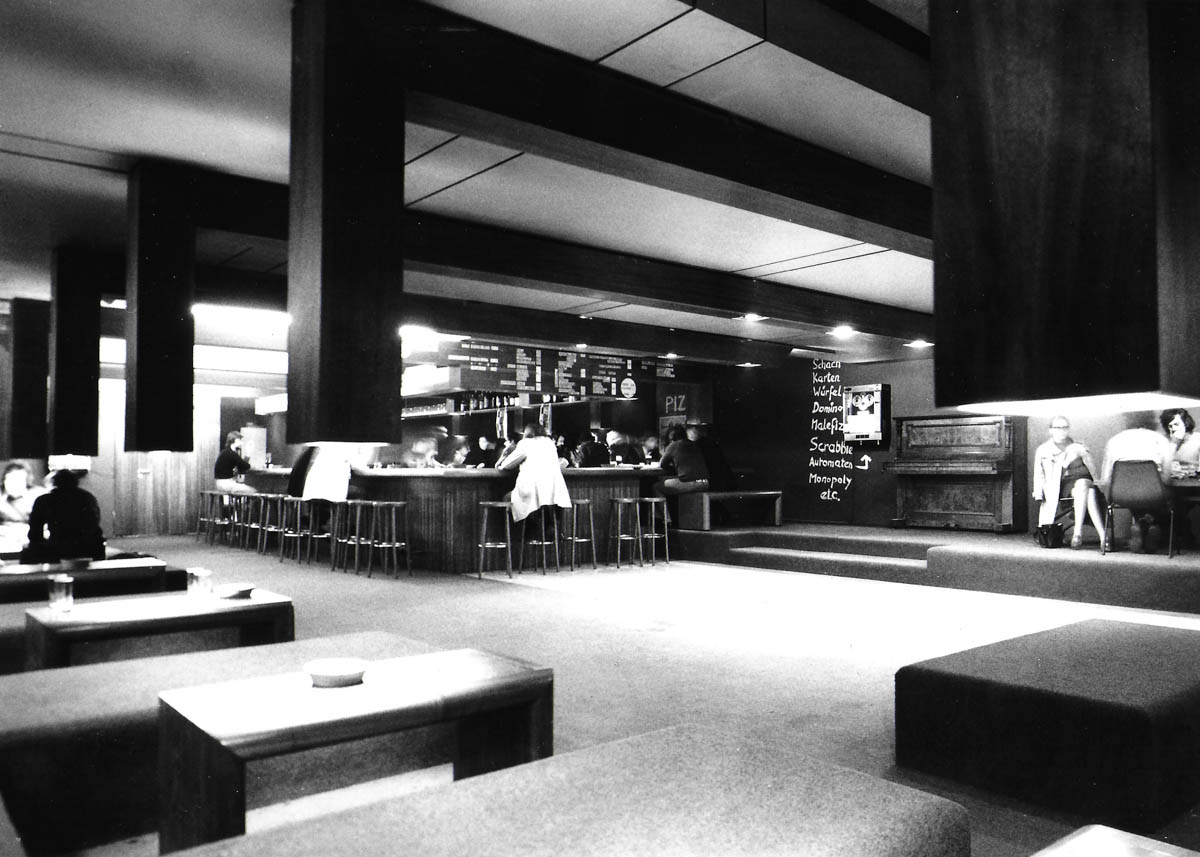 More perspectives
In 2020, the Mensa building, originally called the 'Student House', is back in the spotlight - in the exhibition 'Mon Trésor' at the World Cultural Heritage Site at the Völklingen Ironworks (Nov. 2020 to June 2021), it was given outstanding recognition as one of only three modern post-war buildings in Saarland and a 'treasure of Europe'. Also on display was the large wooden sculpture 'Blau' - a gift from sculptor Otto Herbert Hajek to architect Walter Schrempf, along with the personal dedication "for friendship in progress." The years of joint work on the Mensa became not only a total work of art but also a lifelong friendship between architect and sculptor.
Article by Rainer Hartz about the Mensa (pp. 314-315)
Article by Mona Schrempf "The plastic blue" (p.316-317)
Source: Mon Trésor - Europe's Treasure in Saarland. Exhibition catalog World Cultural Heritage Site Völklingen Ironworks. Edited by Ralf Beil and Frank Krämer. Esslingen 2020, pp. 316-317.