The student house
50 years of LebensRaum Mensa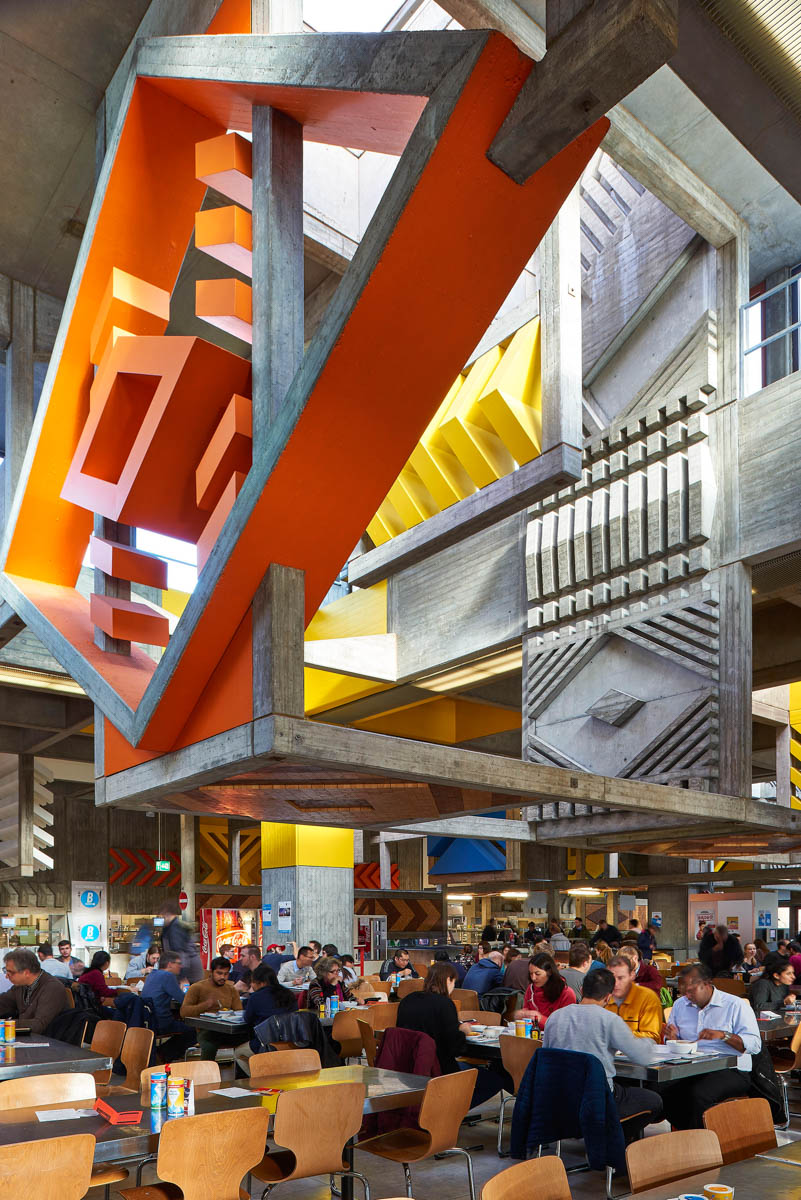 With its eventful history of half a century, the LebensRaum Mensa is waiting to be discovered here on the following pages. For the Mensa is more than just an iconic building from the 1960s era of Saarland University's development and expansion.
It is an award-winning architectural monument, a work of art and a multifunctional building all in one. To this day, the mensa is the central meeting and living space for thousands of students, 150 employees of the student union and over 100 children on the Saarbrücken campus.
The then so-called 'student house' is the heart of the university. There is a lot going on here every day. In the 30 x 60 m dining hall with its 1200 seats on the upper floor, more than 3500 meals are eaten per day. The Mensa Café is also very popular as a meeting place. What is less well known - the building also offers plenty of space to practice, care, play and celebrate with two day care centers, a theater hall and rehearsal rooms for music.
In addition, students in the Mensa advocated fair trade food and reusable recycling decades ago, making Saarland University the first fair trade university in Germany.
Audiowalk
by Saskia Riedel arcs audio 2019, sponsored by Studierendenwerk Saarland
In a project management seminar during the Corona summer semester 2020, students of the historically oriented and applied cultural studies (HoK) took a look at the perspectives of different users of the Mensa. For this purpose, responsible employees of the student union in particular, but also students, were interviewed and detailed research was undertaken.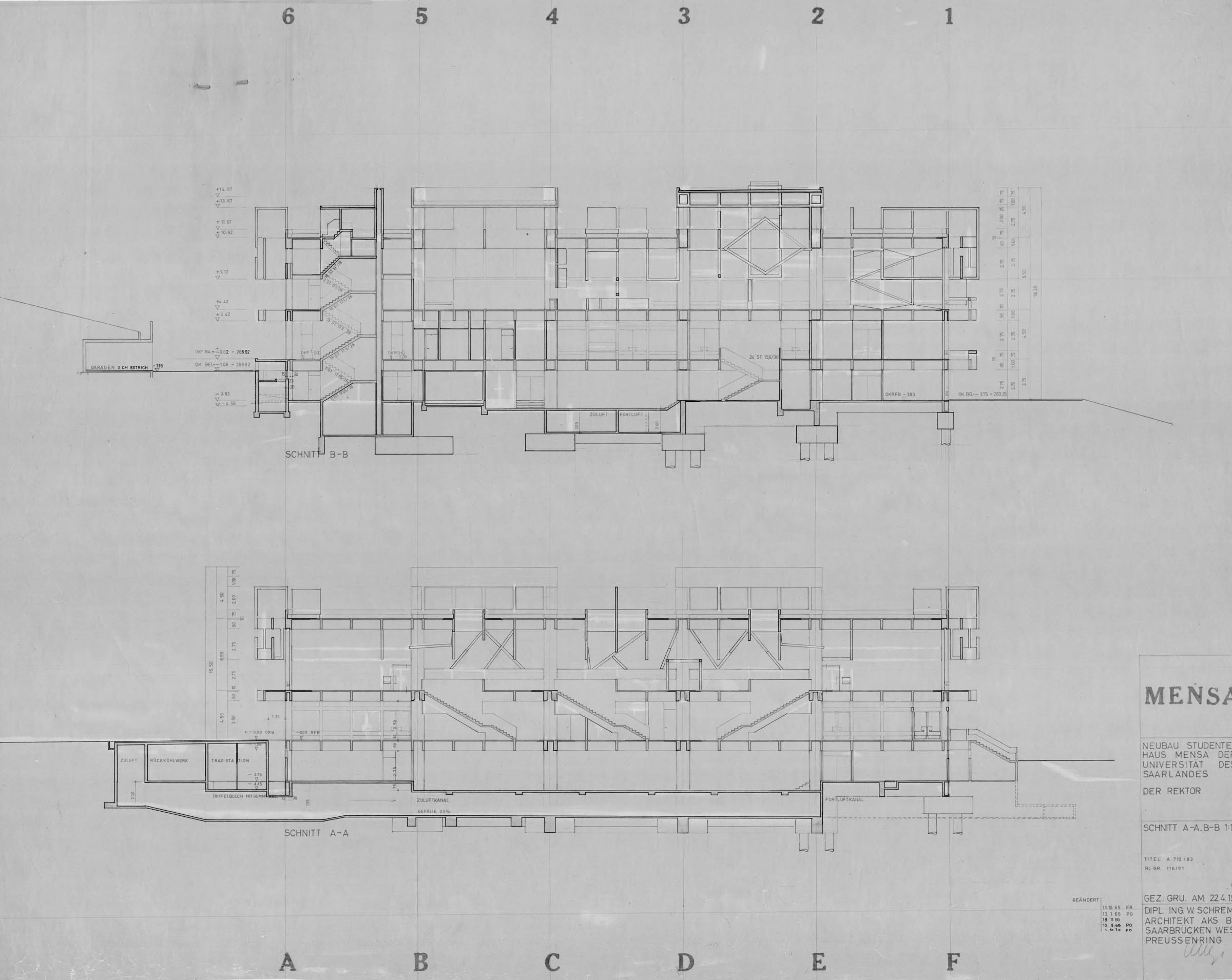 The three-part, over 70-page brochure with 30 large-format color photos - Part 1 Between Aesthetics and Use; Part 2 Food and Drinks and Part 3 Working, Living and Playing (link to introduction by Julia Dittel) - is also available in print at cost price of 10,- Euro, students reduced 5,- Euro. The brochure can be ordered through the editor Mona Schrempf (contact mensasaar2020(at)gmail(dot)com) and has also become a snapshot of the pandemic period in the heart of Saarland University.
Note on the title of the brochure, 'MenSaar' is a trademarked name and is therefore not used in the web app.