Friendship in work
The collaboration between artist and architect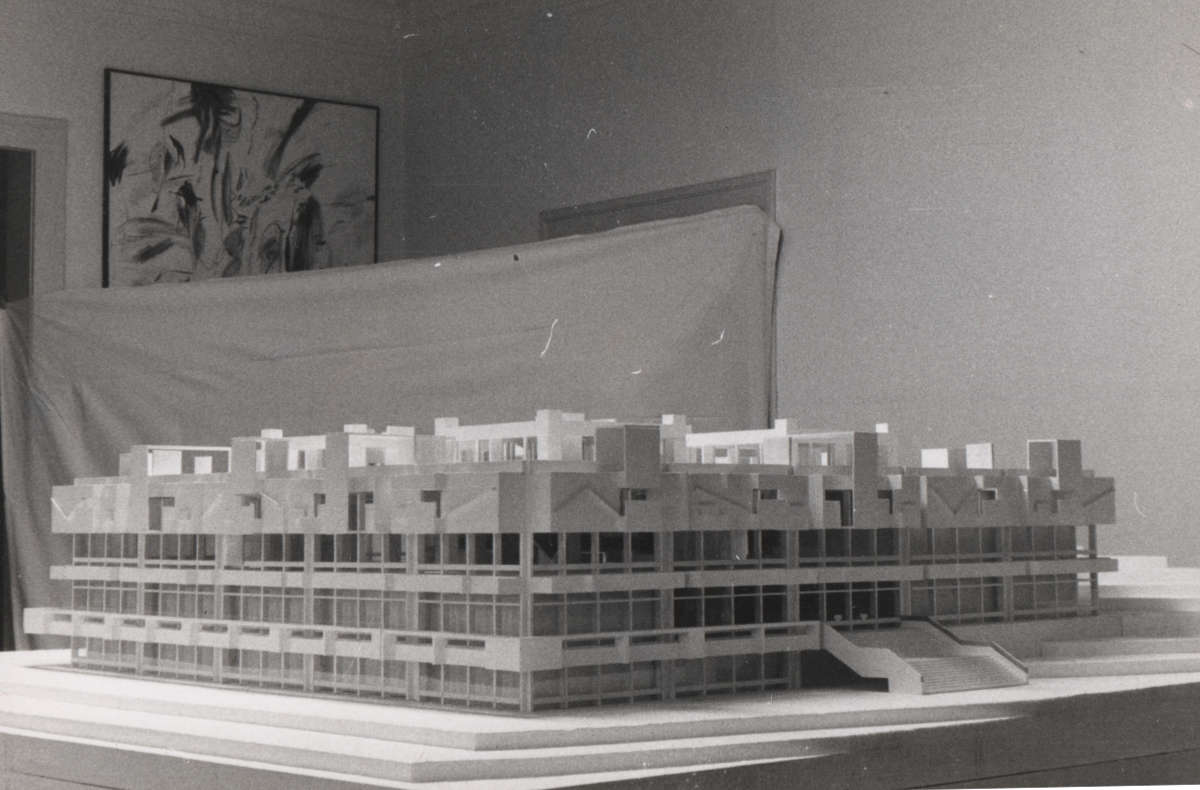 Out of the modular square structure of the building specified by the architect, the sculptor Otto Herbert Hajek developed an art gallery in the dining hall, suspended from the coffered ceiling, consisting of space-structuring geometric sculptures, reliefs and color paths in the primary colors red, blue, yellow.
We did all the construction, the stability, but also the relationships.Quote from Walter Schrempf about the collaborative work
Building on the underlying structural dimension of 12.5 cm, Hajek designed his spatial art to serve the spatial reorganization of the 2100-square-foot dining hall, replacing the walls and cladding that would otherwise be used. Hajek oriented himself to the modular structure of the Mensa, in the horizontal to the staircases and the front of the food counter inside, as well as the open window front on the three sides all around. Vertically, he focused on the play of light from the two square light wells in the dining hall. In addition, through multiple visual axes between the spatial sculptures, partition wall reliefs, and color paths, he designed a connecting spatial dynamic that innovatively bracketed the interior of the dining hall with the exterior façade and roof.
The carpenters were so enthusiastic about this work that on Sundays they marched onto the construction site with all their children and said: "I did that. Not Hajek or the architect. There is a lot of strength in it. A lot of repetitions, they apply to all the individually made parts, they're solo dances."Quote Schrempf (from Bugs 1998)
...I think artists are adventurers ...and ultimately, I think, it's also a reflection of our being that we can't create anything without risk.Quote Hajek
»... for friendship in work«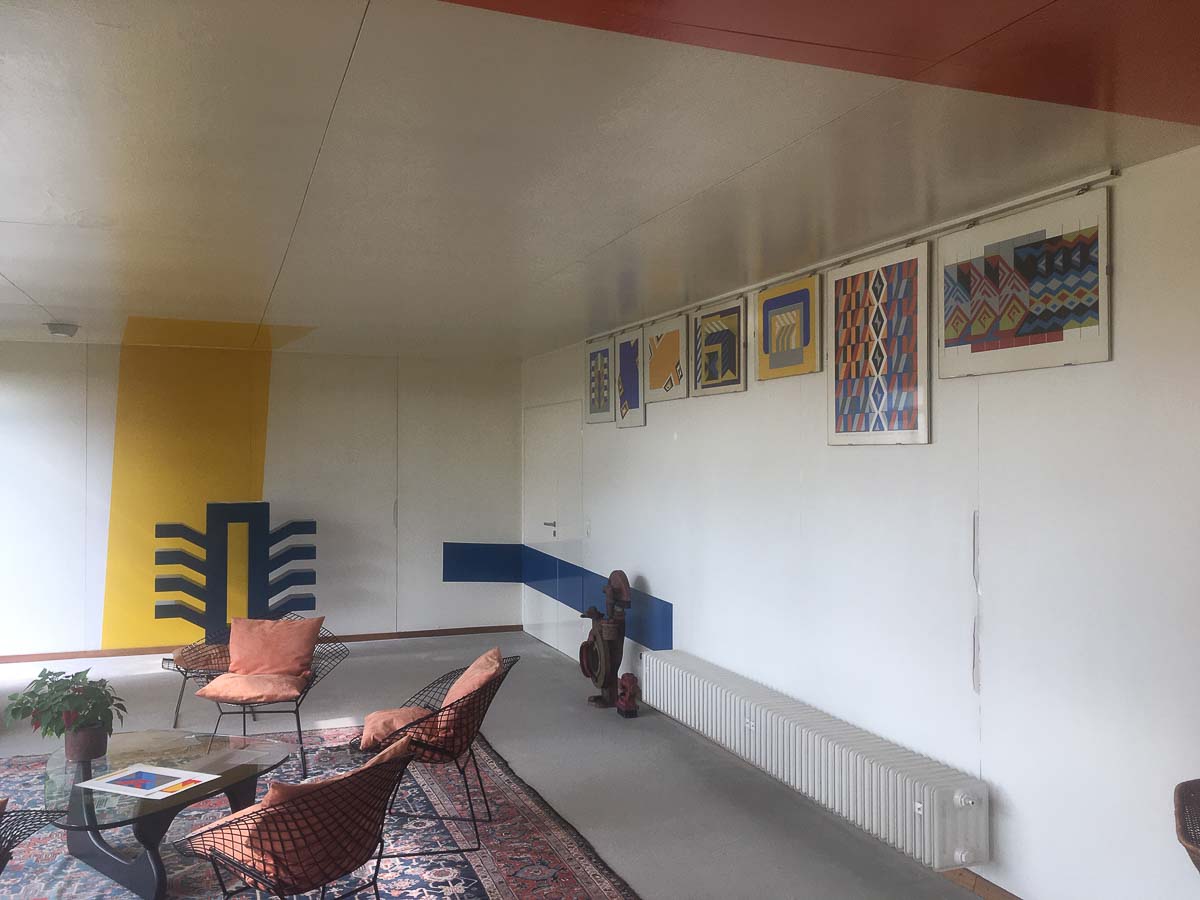 The close, mutually inspiring collaboration on the Mensa between architect and artist resulted in a lifelong friendship. The sculpture 'Blau' is a gift from the sculptor Otto Herbert Hajek to the architect with the personal dedication 'for friendship in work', initially designed and written on a cloth napkin, given at the inauguration ceremony for the opening of the Mensa on October 16, 1970.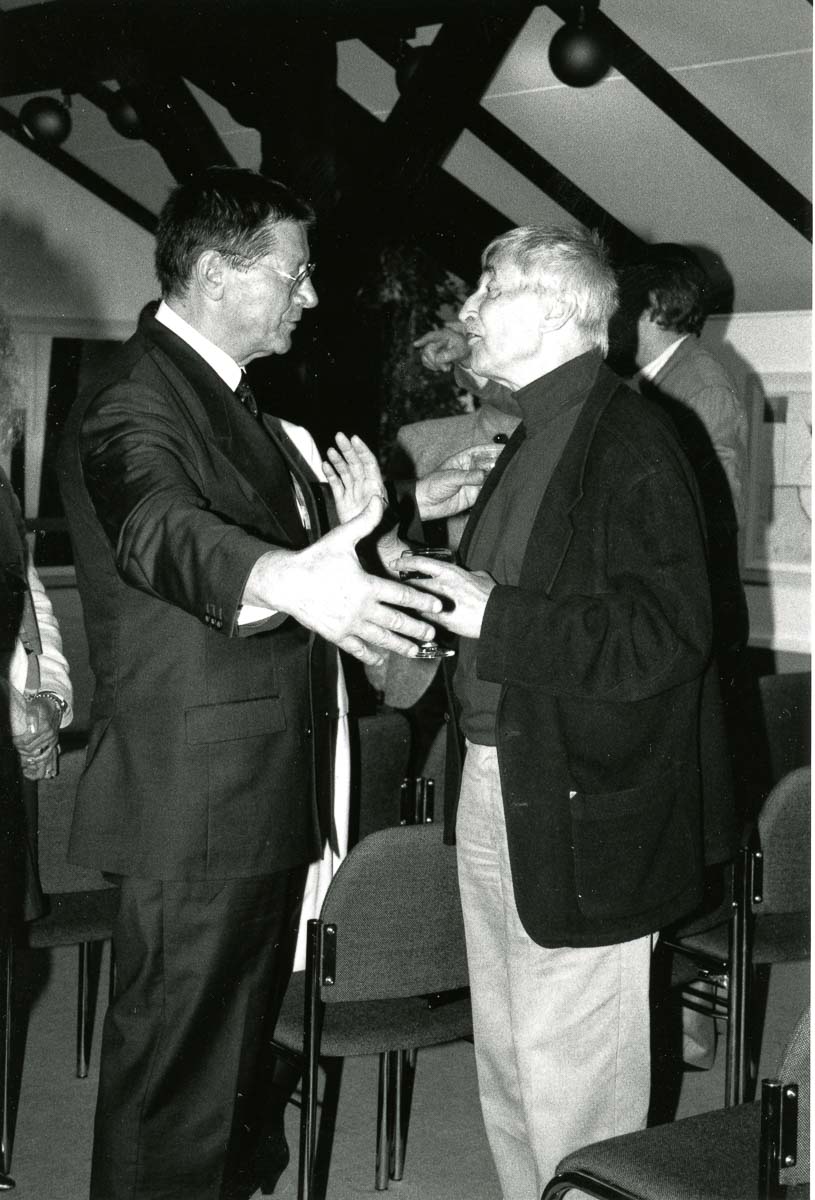 The sculpture 'Blau' still stands in the private home of the Schrempf family and was shown as a 'Treasure of Europe in Saarland' alongside a 3-D animation of the Mensa in the exhibition Mon Tresor at the World Cultural Heritage Site at the Völklingen Hütte.
A lifelong friendship grew out of their joint work on the Mensa as a total work of art.